What Density Should I Choose?
Mini Foot Massage Roller Specifications

The Mini Foot Roller eases joint and muscle stiffness by providing pinpoint pressure to release trigger points and knots. This reduces chronic pain that is muscular in origin, decreases inflammation and increases mobility.
Commonly used for plantar fasciitis, heel spurs, carpal tunnel syndrome, ulnar tunnel syndrome, trigger finger, tennis and golf elbow.
Fantastic for runners, dancers, and workers on their feet all day.
Highly durable and recyclable plastic (100% polyethylene)
5 inches long and 1.5 inches in diameter
Like three golf balls side by side
EXTRA FIRM. The Mini Foot Roller is very firm and small for targeting specific points in the body, specifically in the hands, feet, ankle and elbow. Originally designed for the nooks and crannies of the foot, this roller gets into the tightest spots. Ideal for use on the floor or table while sitting in a chair at work or home. The smooth surface glides over the skin for a comfortable massage and kneading of the skin.

For a full body roller with different densities to choose from check out our Infinity Roller.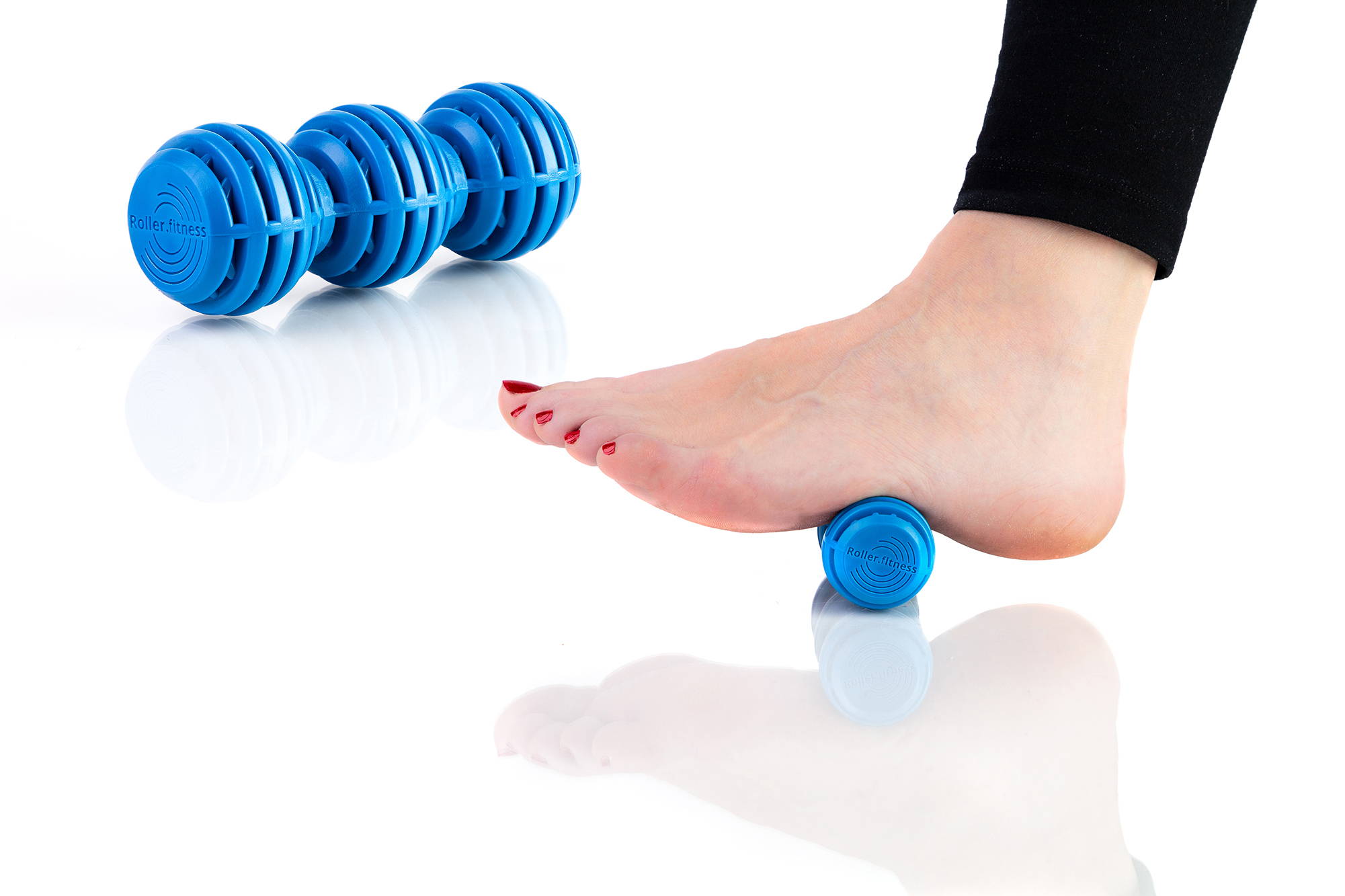 Washable. It is recommended to use mild soap and water.
If you have any hesitations we suggest that you first consult your physician to be cleared to engage in physical activity and self-massage.
The roller will not break, distort or deform over time. Rest assured if it does we'll replace it at no cost. It is made from a highly durable and recyclable plastic (100% polyethylene).
Customer Reviews
03/07/2022
Katherine M.

United States
A great tool
I've used the mini foot massage tool since the day I got it. It is wonderful for my feet, forearms, jaw, neck, and I keep finding more uses for it. Thanks for the helpful YouTube videos for ideas.
Review via Google
This is a great product. My family has benefitted by using and we highly recommend. Fantastic for sore muscles or as an added use after PT. Now using at the end of a good day of skiing!
Review via Google
I love my Roller Fitness foot roller! It is one of the best things I bought in 2020. I love sitting on the couch and rolling my feet out - feels so good and can use at different angles and pressures depending on how I feel. I strongly recommend this product!
02/11/2020
Dr. Shane Zimmer
Review via Google
Roller.Fitness Rollers have been great for me! I love using them! They have been so great with their compact design and shape that you can use them anywhere. As a Chiropractor I make sure my patients have access to them before and after their adjustments in the office.